Sidebar & Widgets Management.
In this theme, you can choose to have sidebar.
To put Widgets in sidebar, please go to Appearance / Widgets and drag Widgets of your choice to Default Sidebar Widget area.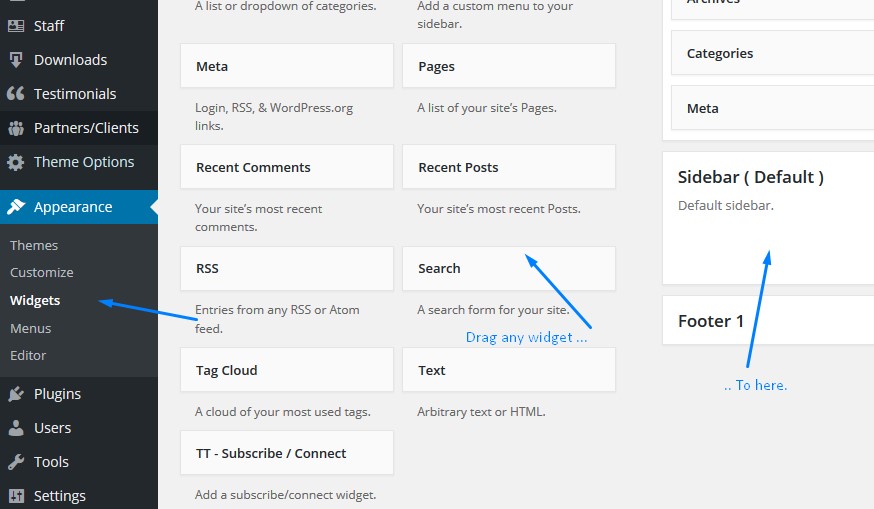 In this theme, there are more than one Sidebar areas. As you can see from below image, Every sidebar area has description that explains its significance. Please note that before placing widgets in Footer Columns, read Footer Article please.