Menu
If importing went successful, you will see menu already. To Setup menu as per your need, please go through these steps:
Go to Appearance > Menus. You can edit or create your own menu and assign items to it.
Edit the Header as shown in previous article
Click menu to edit and select that newly created menu. You can also edit style if you want from left panel easily.
If you are totally new to WordPress, there are plenty of videos of Youtube you can refer to know more about WordPress menus.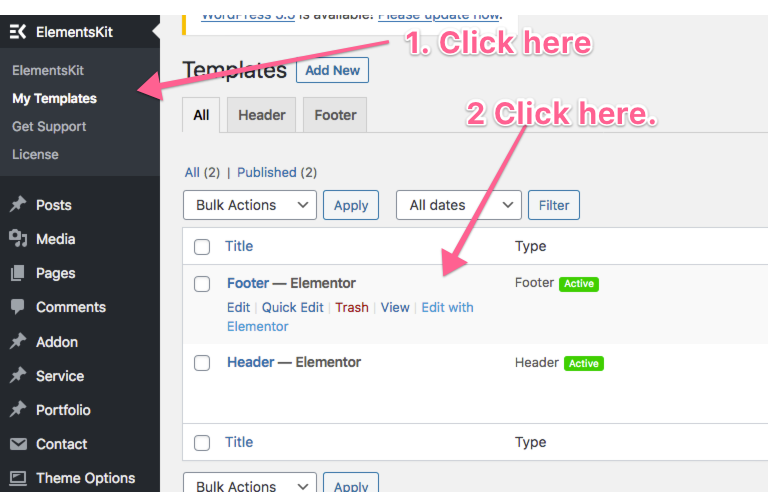 If you need help, please contact support .